Secretly Scandalous
By: Jacqueline Winters
Genres: Suspense, Romance

Kim Wilkerson's on the brink of opening her dream business. But when her dad suffers a heart attack, she agrees to return to Willow Creek to help run the family business she never wanted to be a part of.
The setback sours further when Kim discovers that Evan, the only man she's ever truly loved, is back in town and intent on earning her forgiveness for abandoning her all those years ago.
Evan Rowe has been hiding in Alaska, fighting fires. But no matter how far he runs, nightmares from his past failure pursue him. His desperate need to put his past behind him brings him back to Willow Creek and back into Kimberly's life.
The years haven't changed their smoldering attraction to each other. But forgiveness might mean falling in love all over again. Kim barely survived the devastation from his departure the last time. How can she risk her heart a second time for a man who only plans to leave again?
**WE WERE GIVEN A FREE COPY OF THIS BOOK IN EXCHANGE FOR THE FOLLOWING HONEST REVIEW**
Saying that I was patiently waiting on my copy of Secretly Scandalous would be an EPIC understatement. Once I had it in my hands, I abandoned adulting (sorry kids) and returned to Willow Creek. It wasn't that long ago that I first visited, but it was soooo good to be back!
Secretly Scandalous
is the second novel in the Willow Creek Series (following
Sweetly Scandalous....
you can read my review
here
). This book is a stand alone, but, I was happy to see that Jacqueline took the time to catch her readers up on Allie & Dr. Nick, as well as, the other residents of Willow Creek that we met in
Sweetly Scandalous
.
I have a love/hate relationship with series', so I never know how I'm going to feel about books 2...3...4 until after I've read it/them and had time to process. I'm always afraid that they won't live up to the first book....which is often times tragic. Secretly Scandalous exceeded my expectations. Not only did it live up to it's predecessor, but it also stole my heart. *cue the swooning*
I need to point out that there was A LOT going on simultaneously, however, it worked. I was easily transported back to the sleepy little town and found myself sitting on the edge of my seat, anxious to see how things were going to unfold. I can't wait to get my next Jacqueline Winters fix!!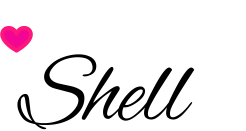 Sweetly Scandalous is currently $.99 for a limited time!!